Door Installer Peoria IL
If you're looking through Home Depot or Menards and seeing the space saving results a 'barn door' can do for your room, give us a call to install it for you and have your project done in a day!
Traditionally, pocket doors were used on interior openings where space savings was a high value.  Their intricate building needs and difficult maintenance over time make them a costly investment.  However, you can gain the space savings of a pocket door by using a sliding door on a rail that becomes part of the room's decor in the process.  
Recently with the popularity of 'farmhouse chic' or the high demand for industrial style doors in renovated industrial loft and apartment spaces we have been installing more and more sliding doors.  It's not technically a barn door unless it's on a barn!
We can style your sliding interior door with paint, stain, or build it from any spcecies you select for rustic or modern effects.  Adding a mirror, turns the extra space into a dressing room benefit or gives the room the space expanding feel of the mirror.  Or if you are looking for that industrial door look and heavy feel, we can have our local metalworkers build you one to suit.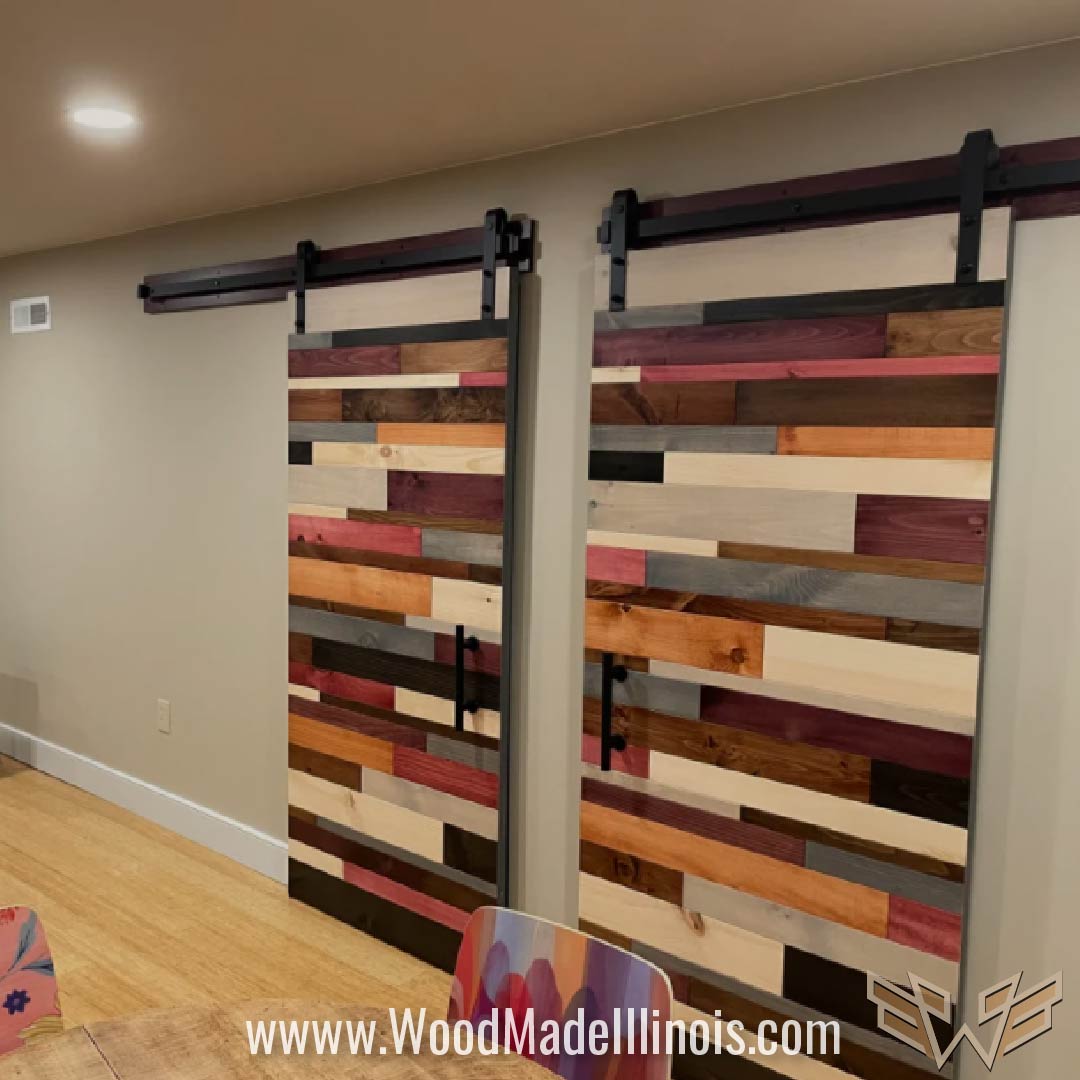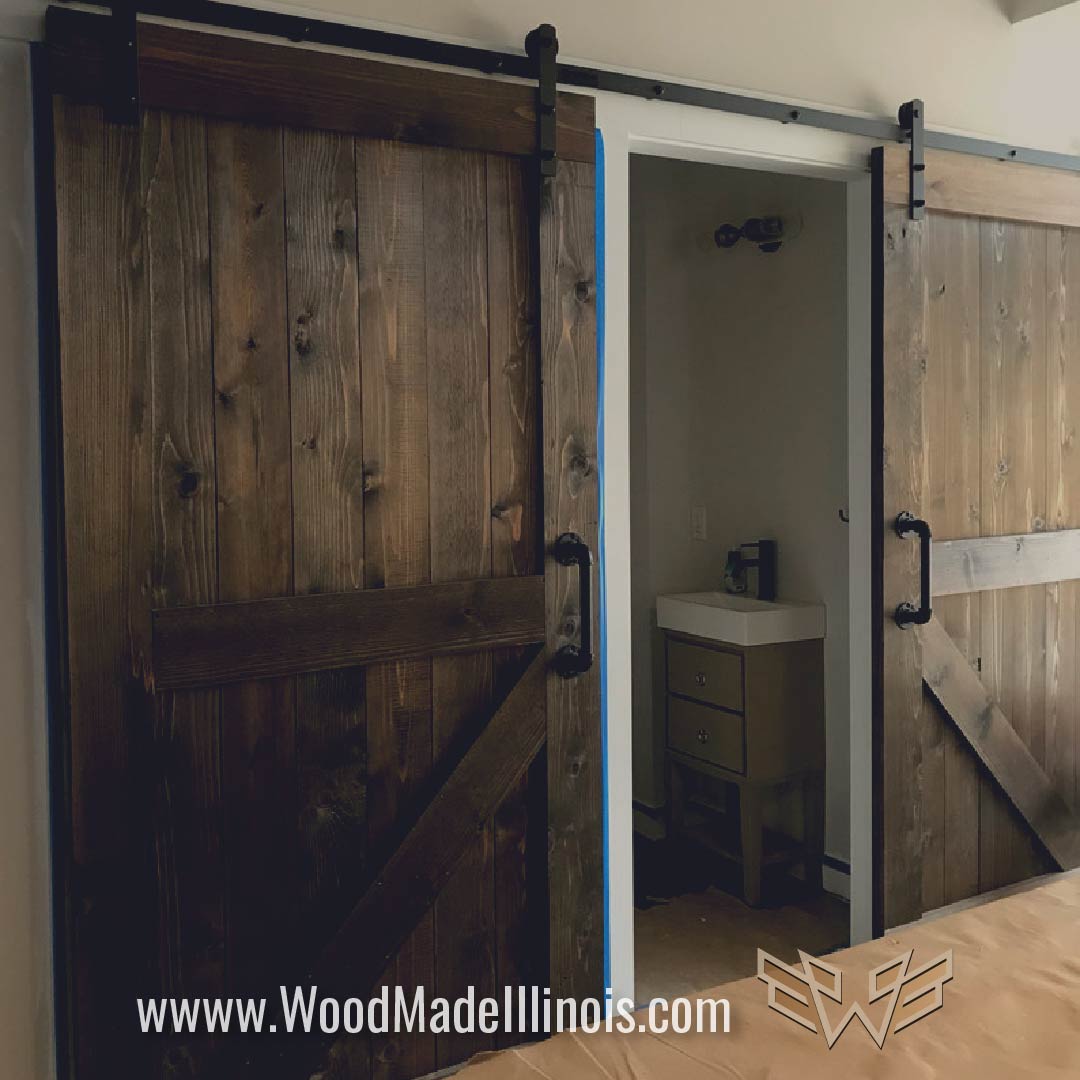 Hide or Style Your Media Center with Sliding Doors
Because door slides are affordable and quick to install, we can update, style, or cover your media center installation to match the look of your room.  If you haven't tried covering your media center, you'd be surprised by the