Media Center Coverup with Barn Doors
Media Center Coverup with Barn Doors
Media Center Cover Built with Barn Doors
If you're looking to make over a room, barn door covers for your media center are a clever way to change the focal point of a room, without tear out or rearranging anything.  We can accent corners or overhands with barnwood to tie in the edges or elements of a room.
Contact us to achieve the farmhouse chic look that you're wanting to achieve in your basement or media room.  We can provide consultation and design appointments the same week, as well as installation service within 30 days of your commitment to our quote.  Give Tom or Neil a call to schedule a viewing of the space you want to transform.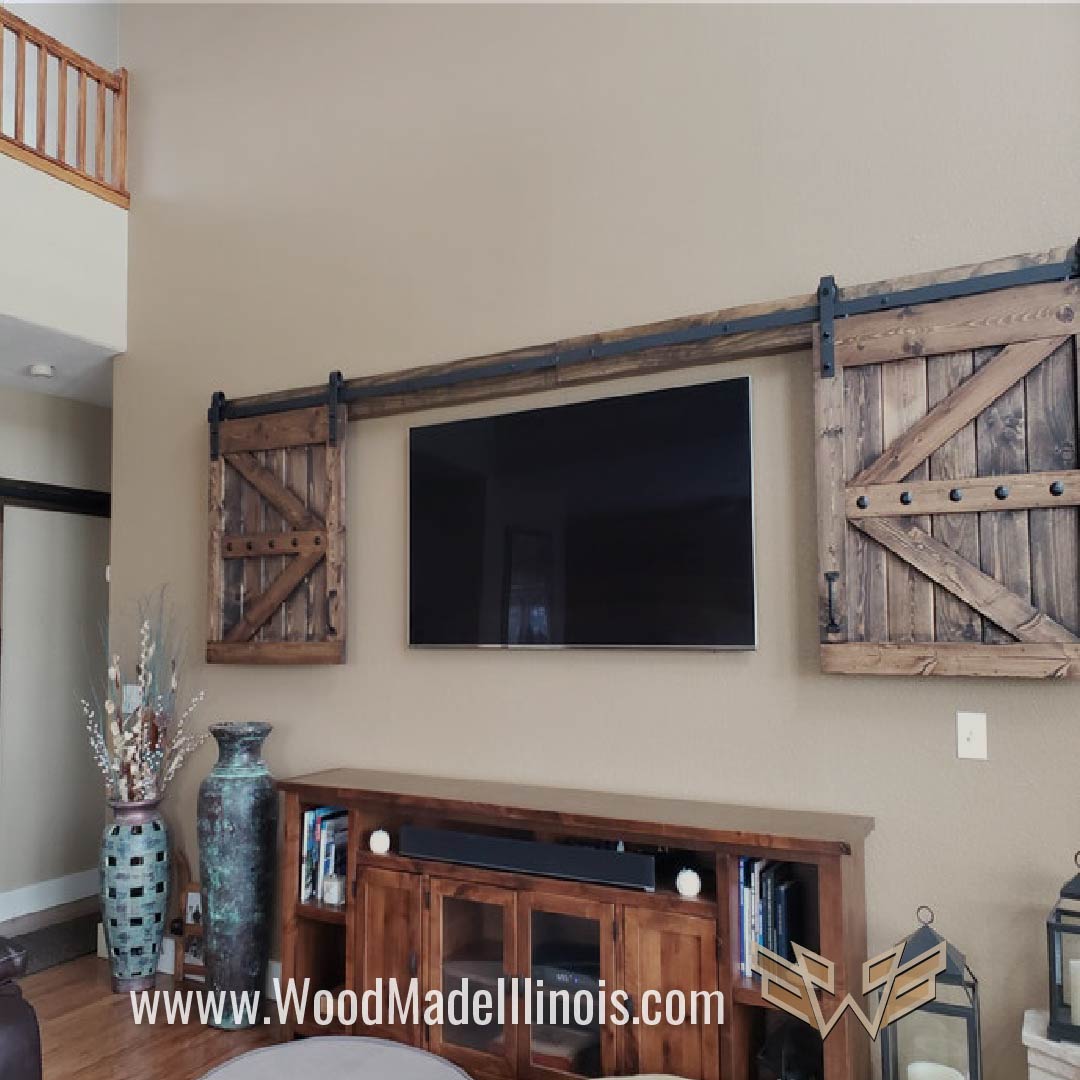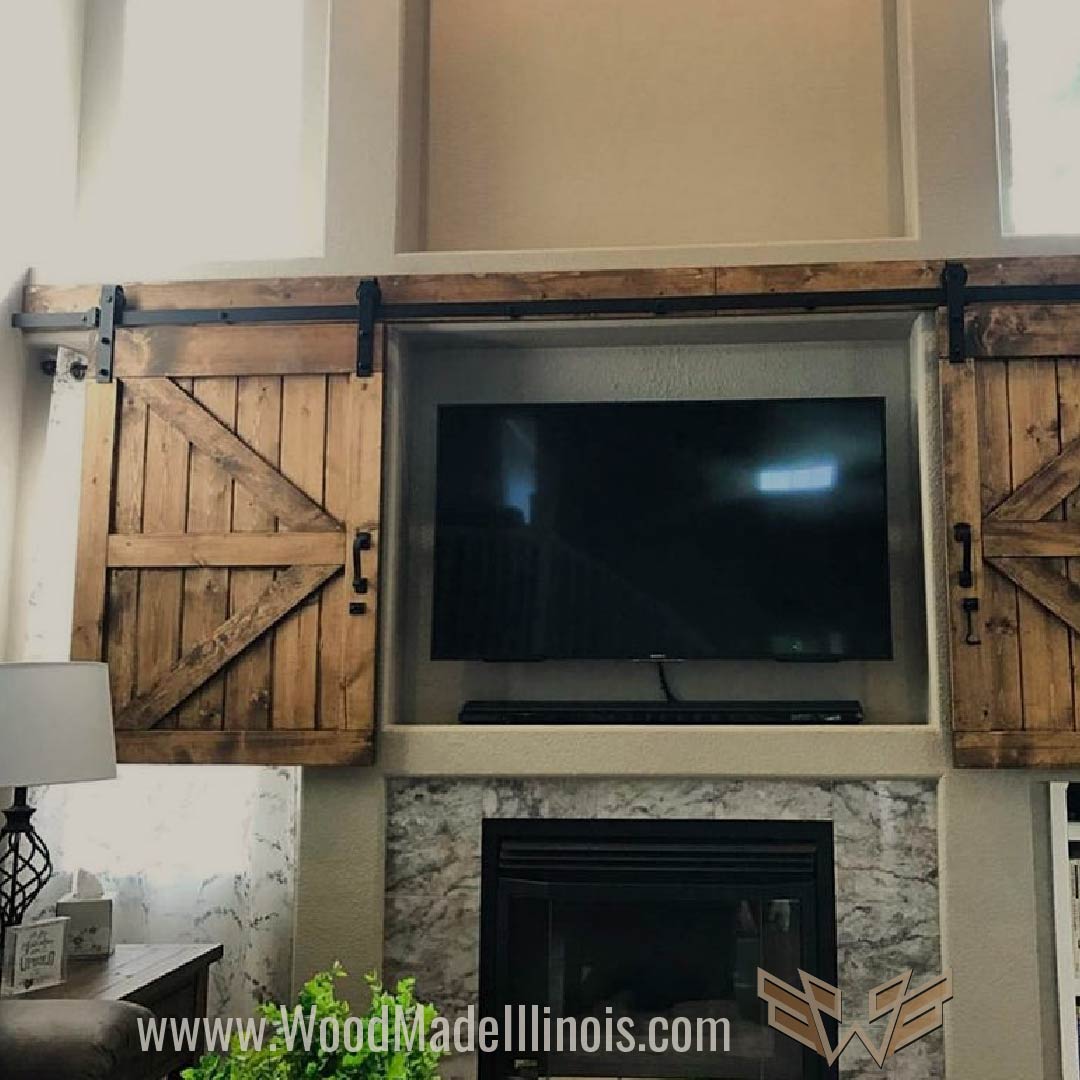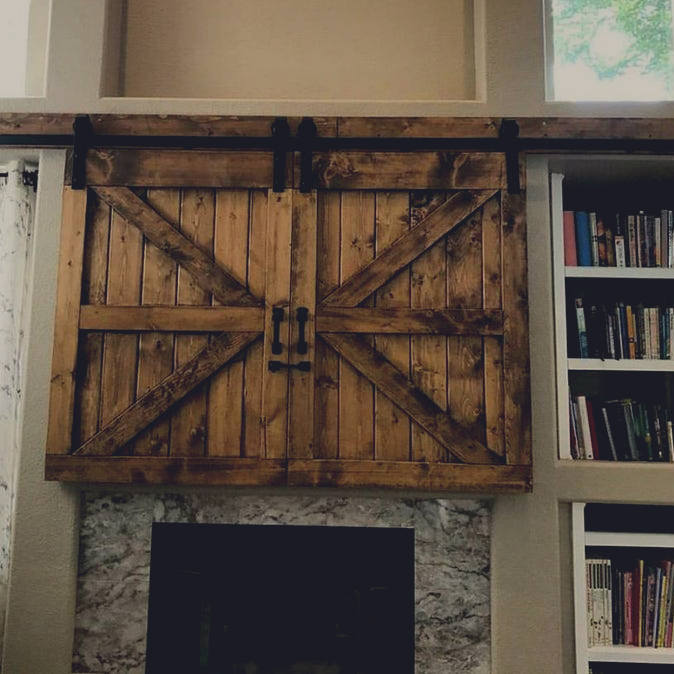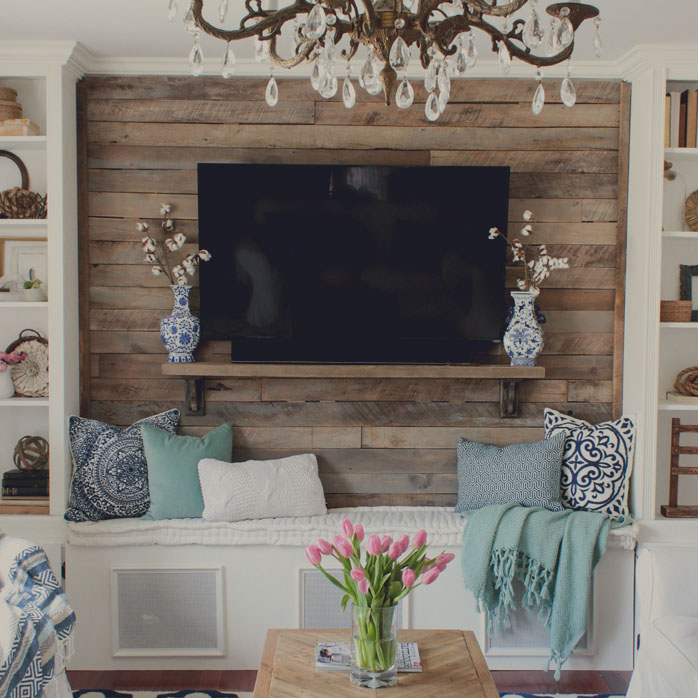 We Have Options for Every Budget
Even small reclaimed wood walls make a big impact – if the barn doors hanging seems too large an undertaking (time & materials) then talk to us about doing a smaller accent wall behind your media center.  We can finish this wall in roughly 3 hours and so you'd be looking at half the cost for a big impact behind your television.  
Solid Wood Live Edge Plank
It is traditionally associate with high costs, but we have amazing natural resources here in Peoria IL and with some luck you will only be looking at $5 a linear ft for a large live edge plank shelf as seen under the screen in these photos.  So that means you're realistically looking at a $100 materials cost, that gets blended into your overall project budget.